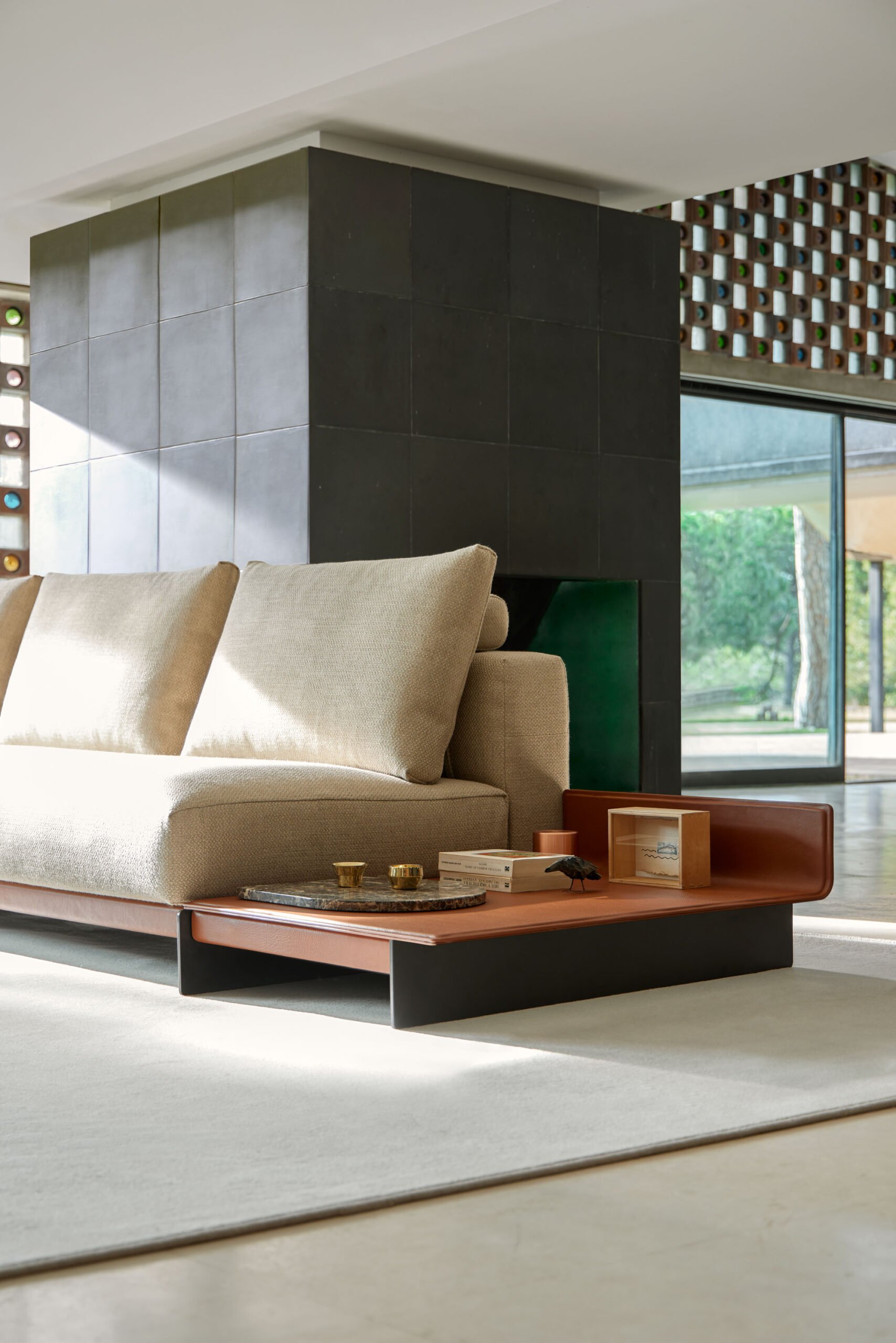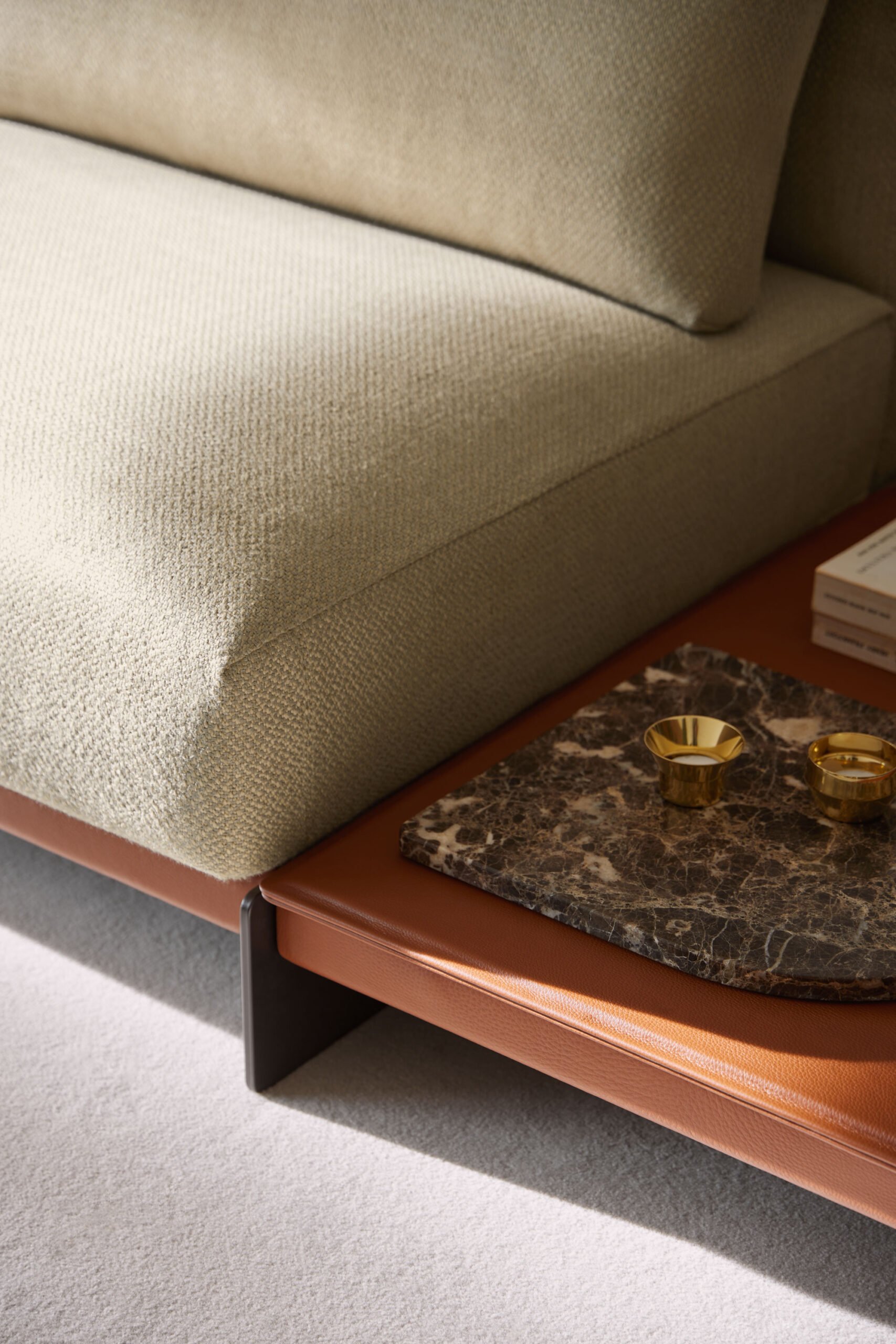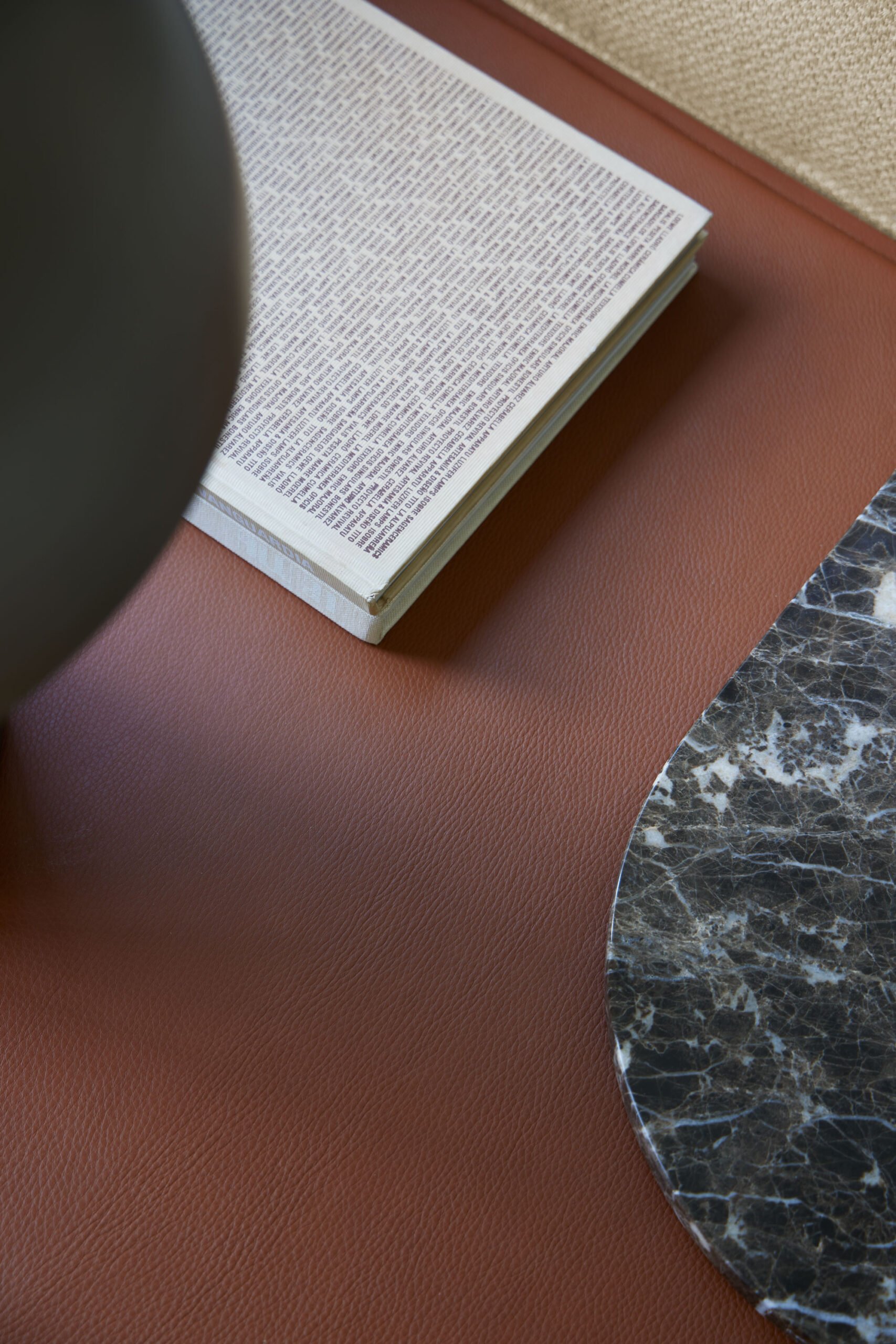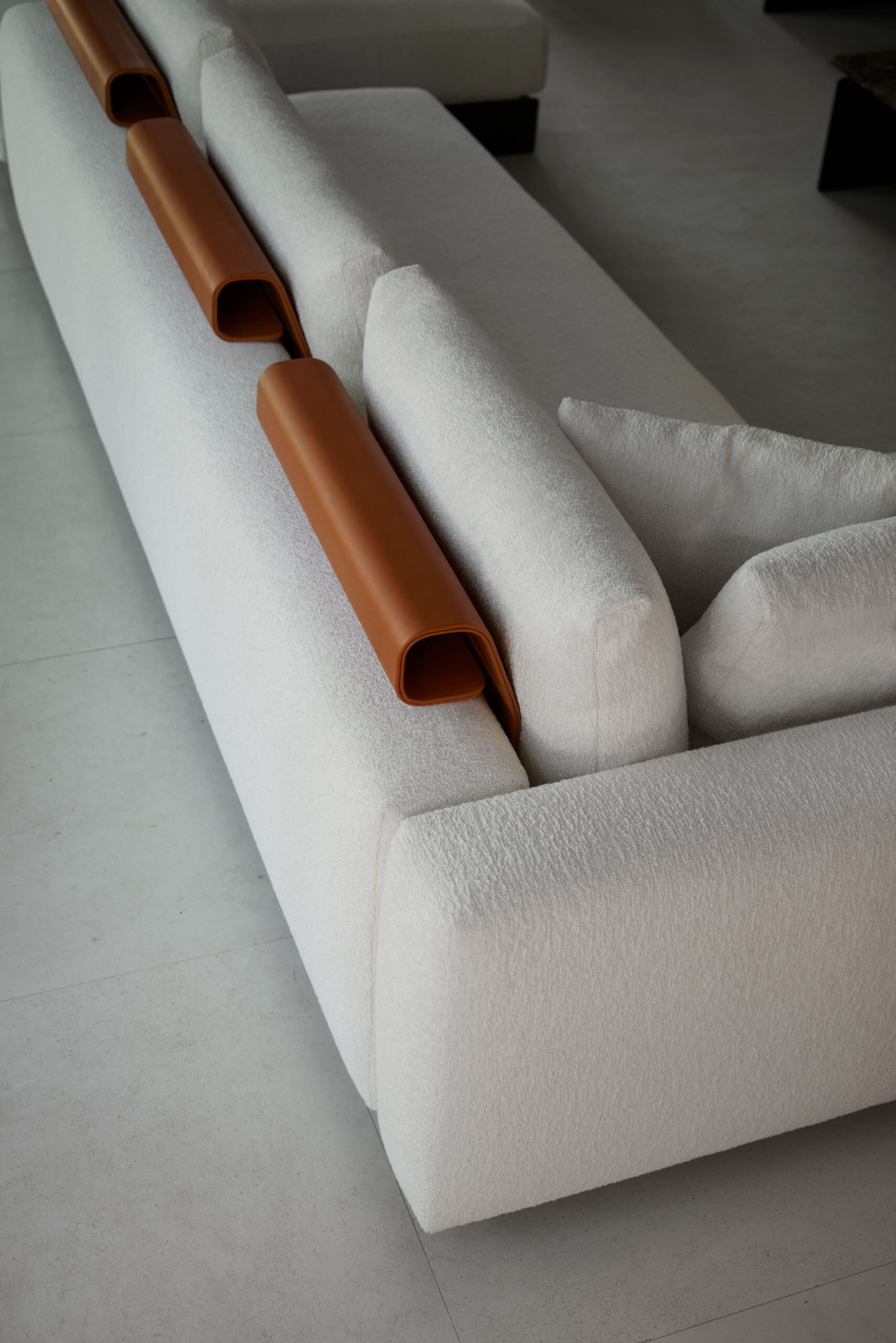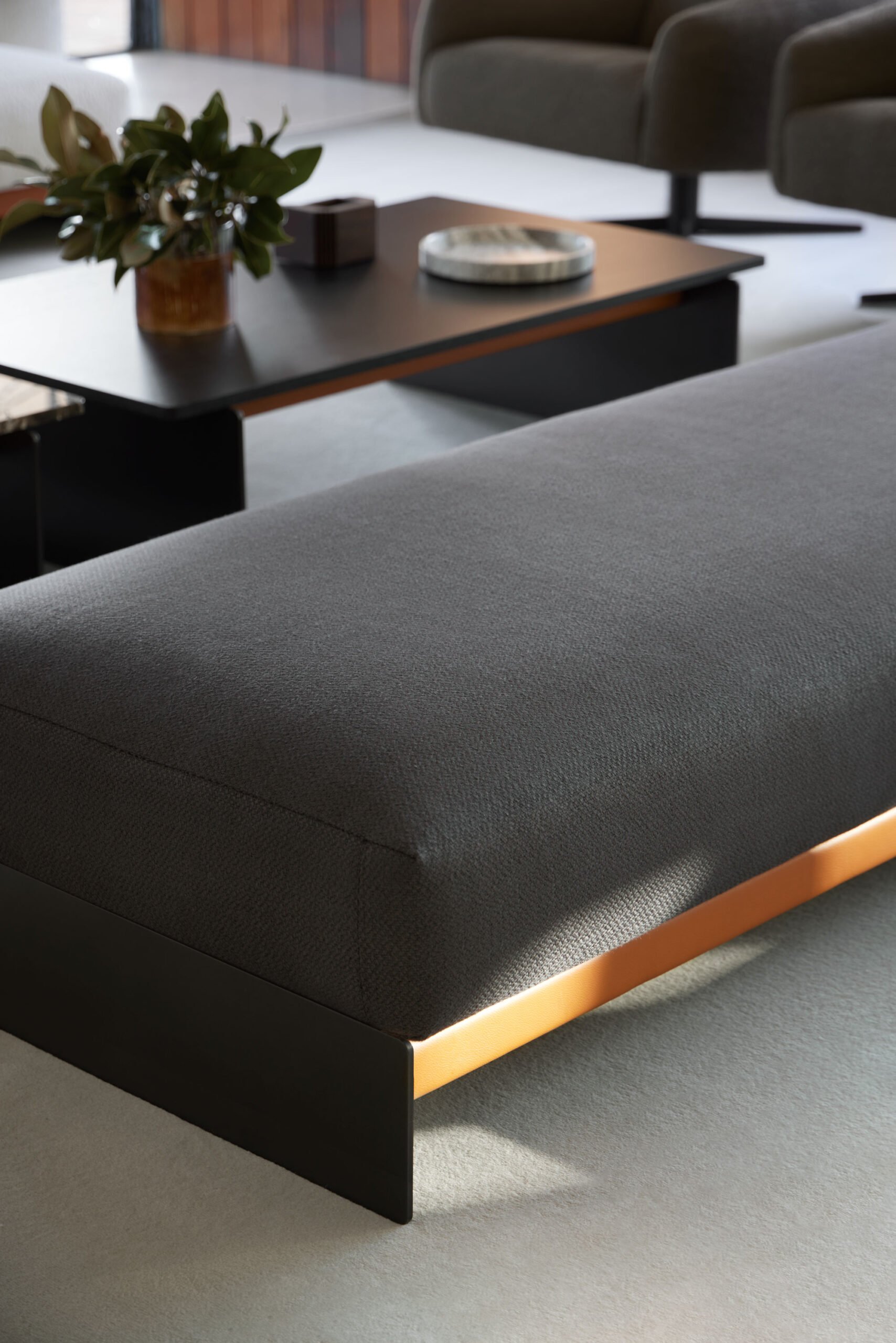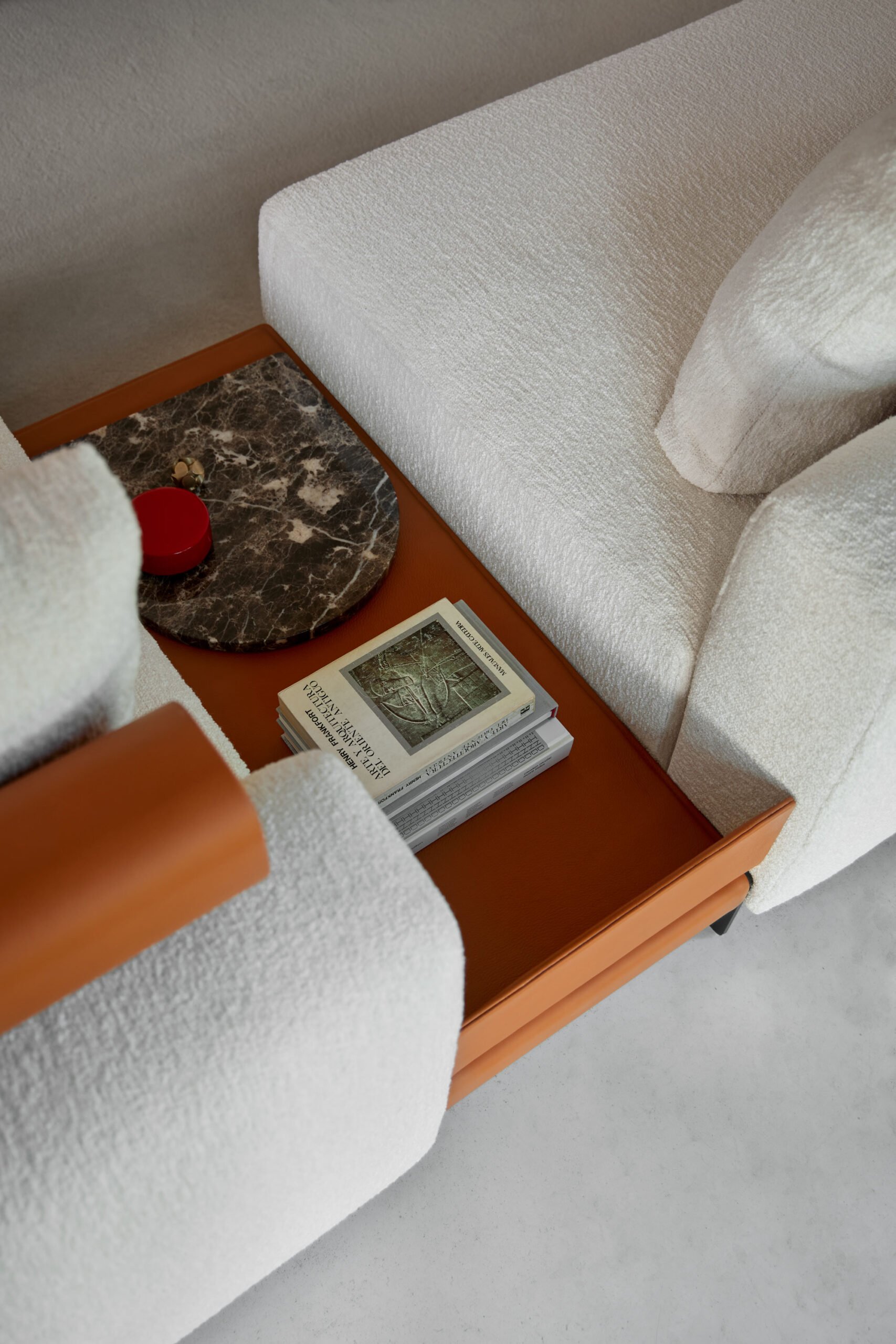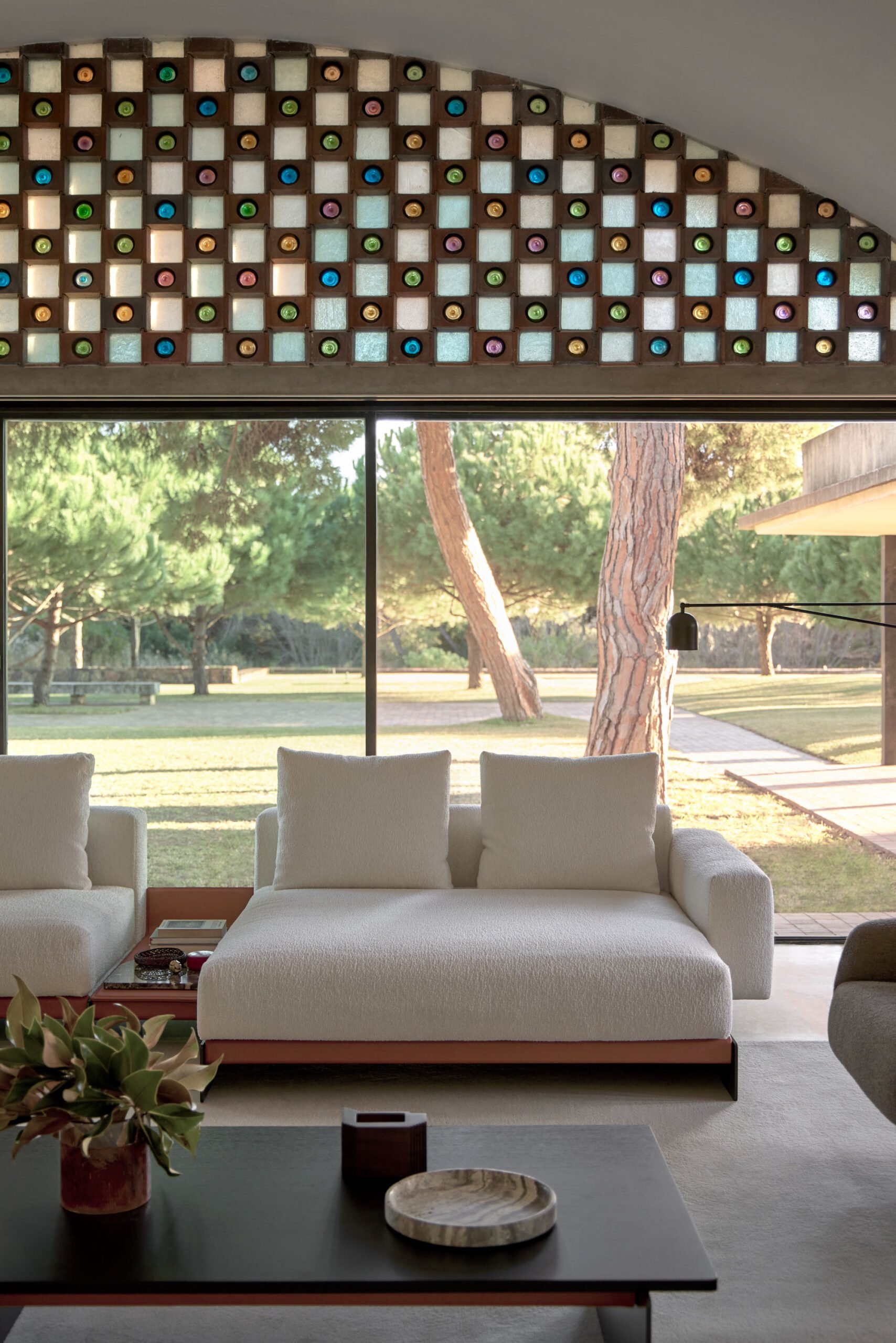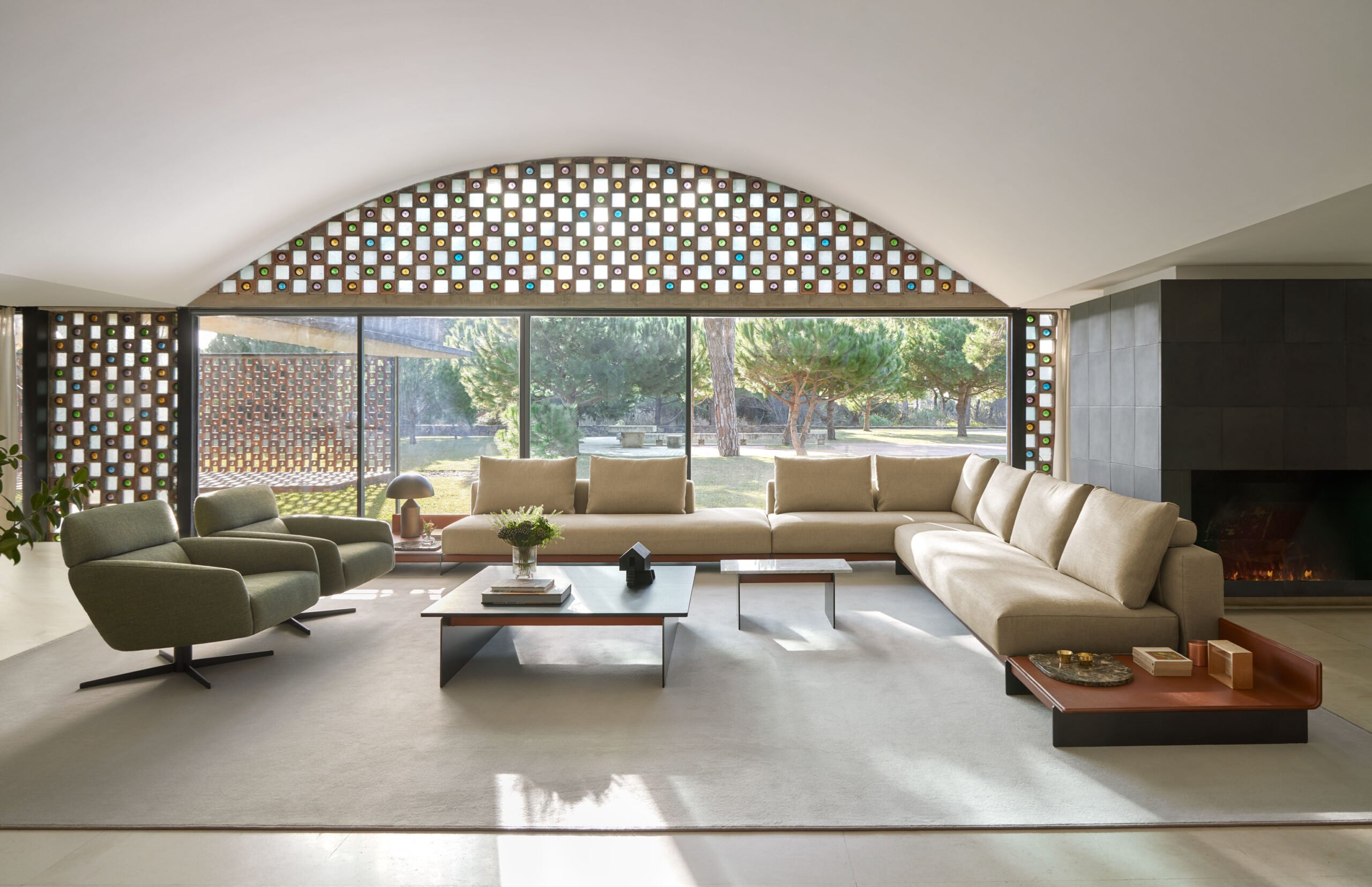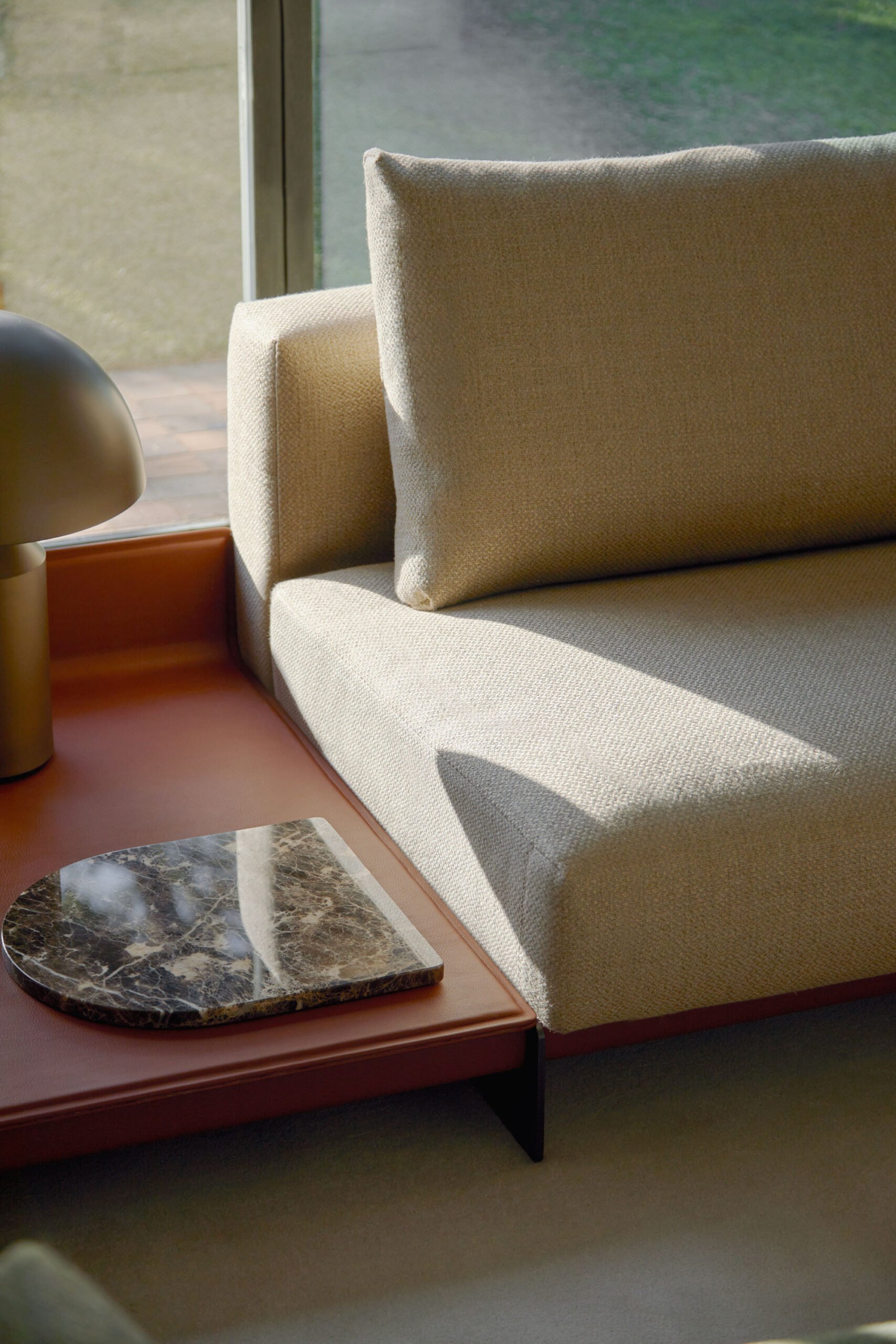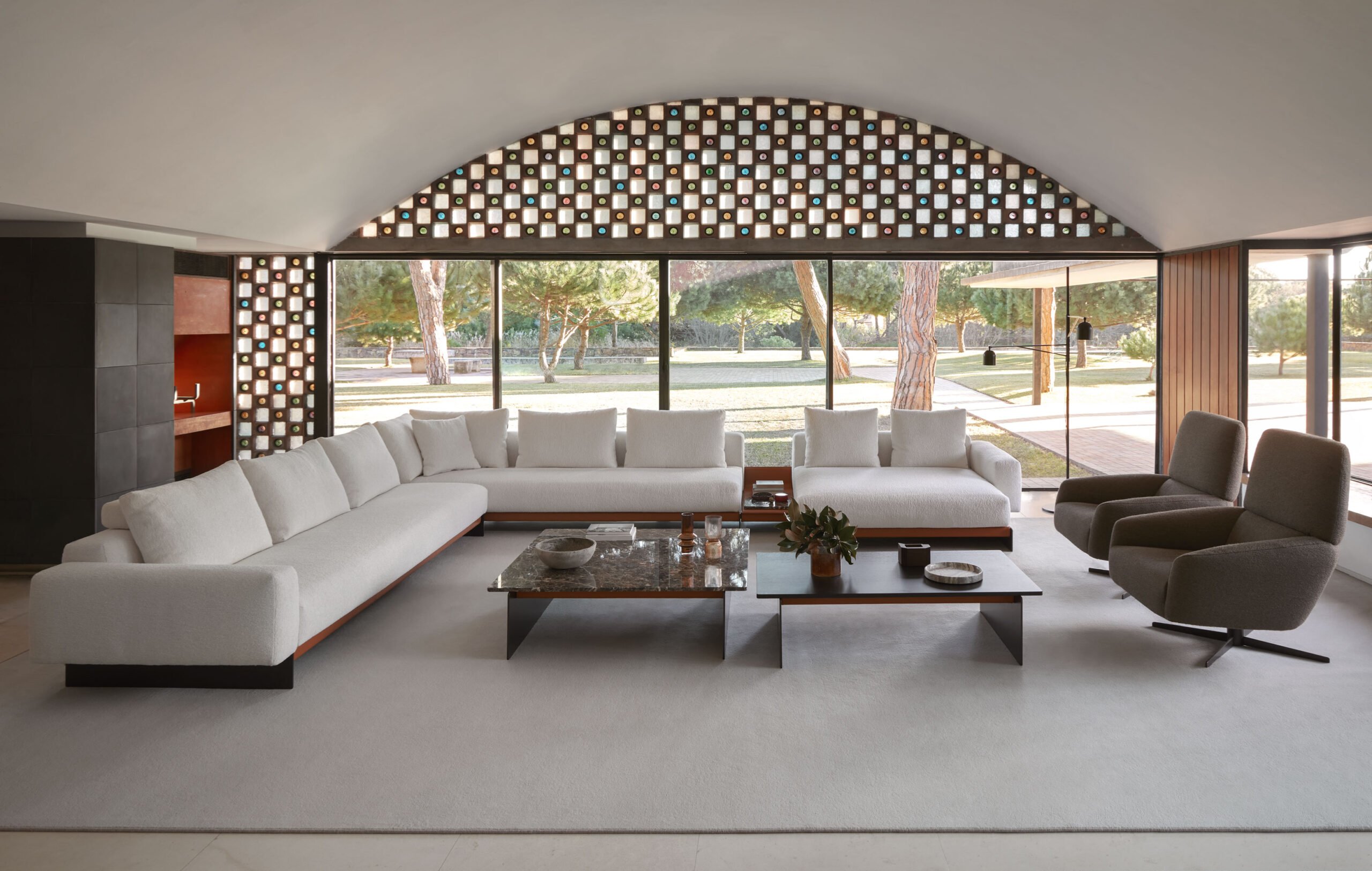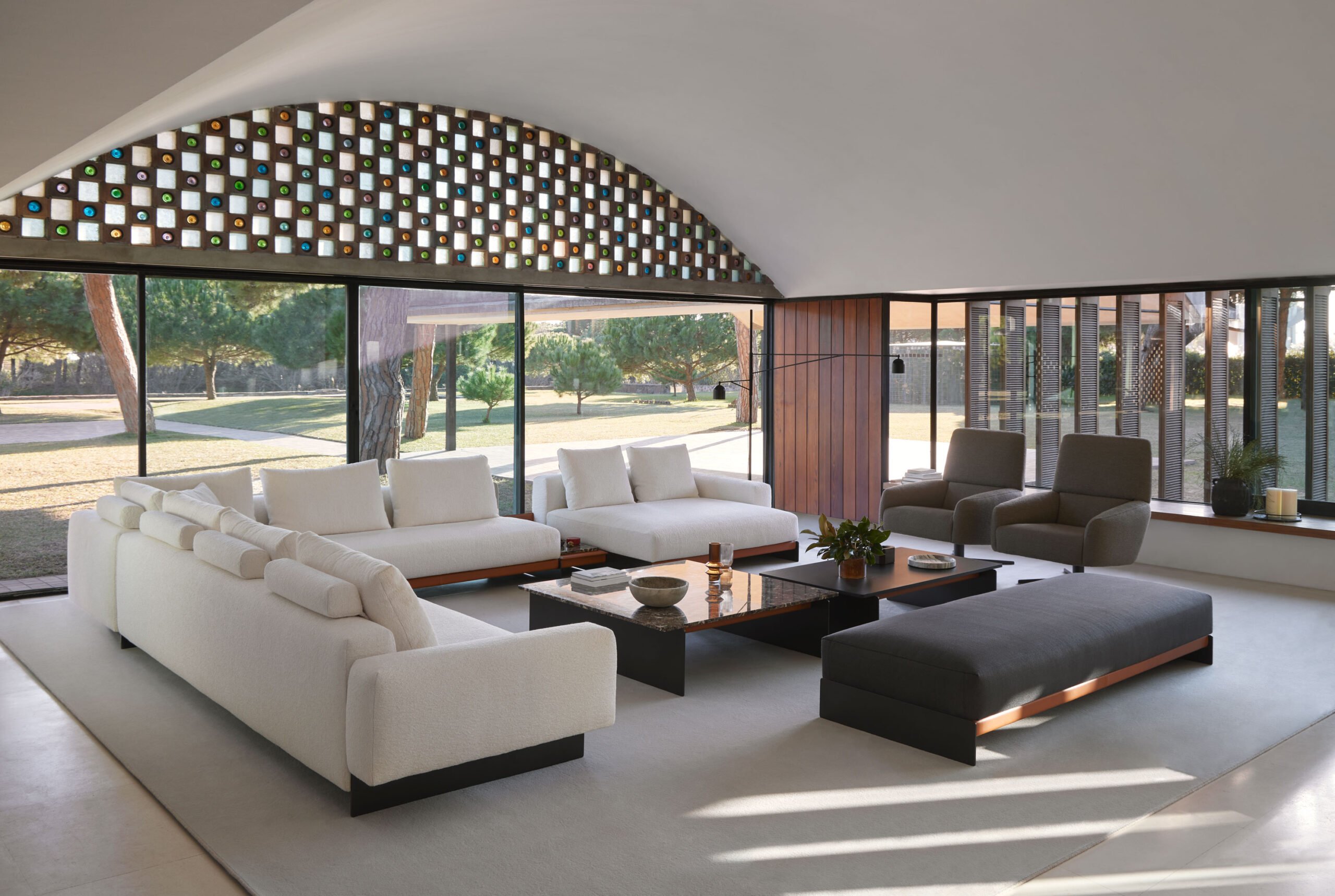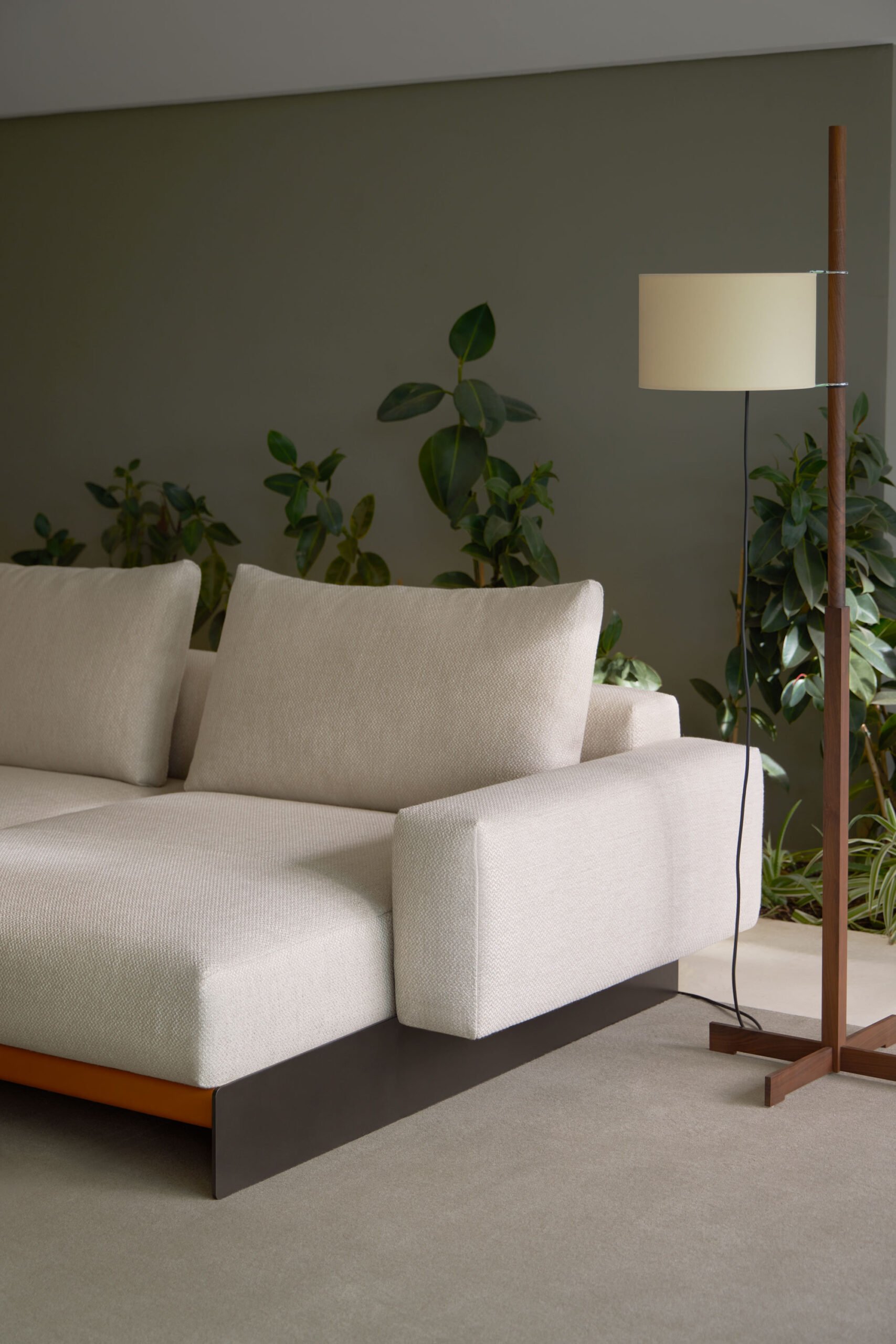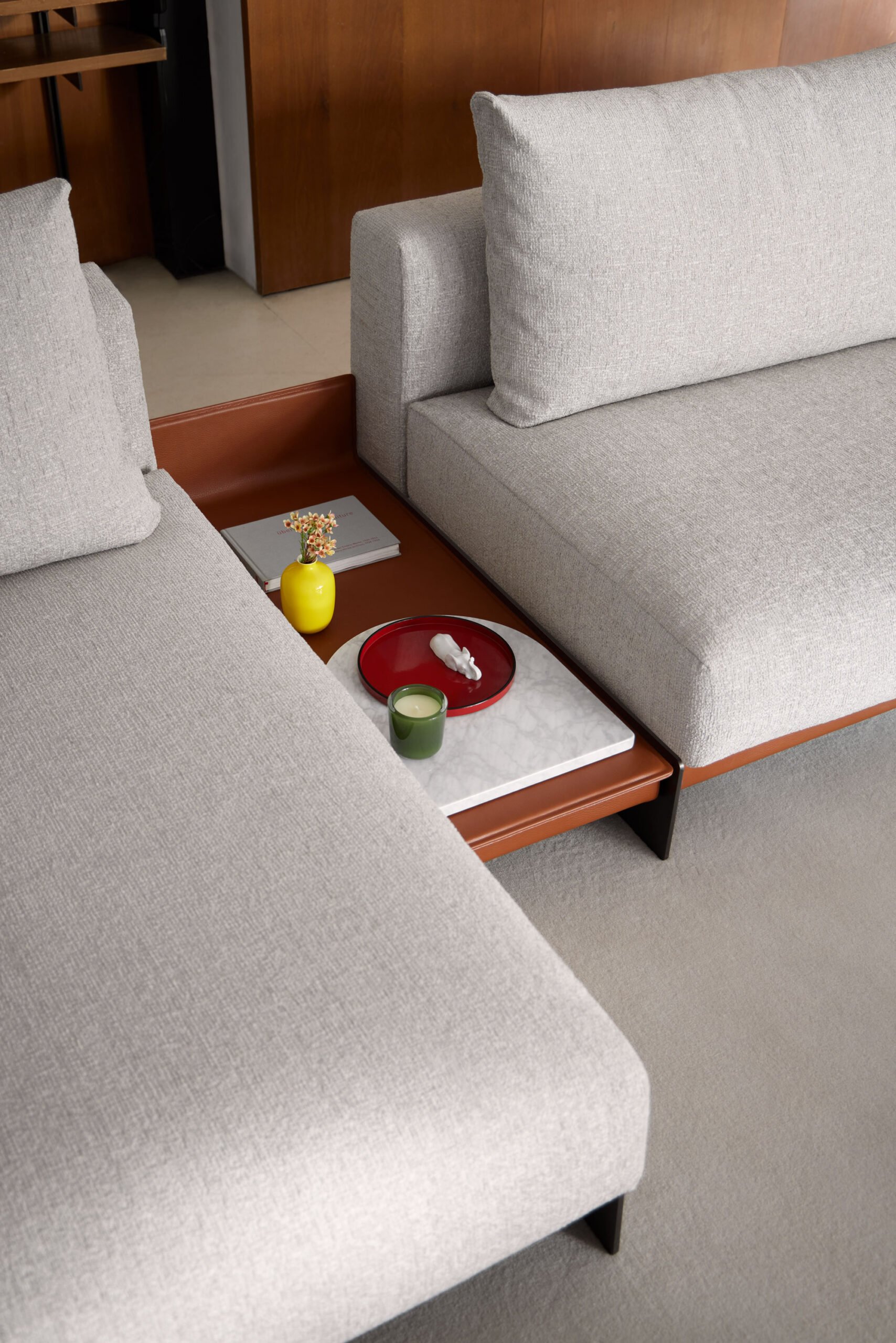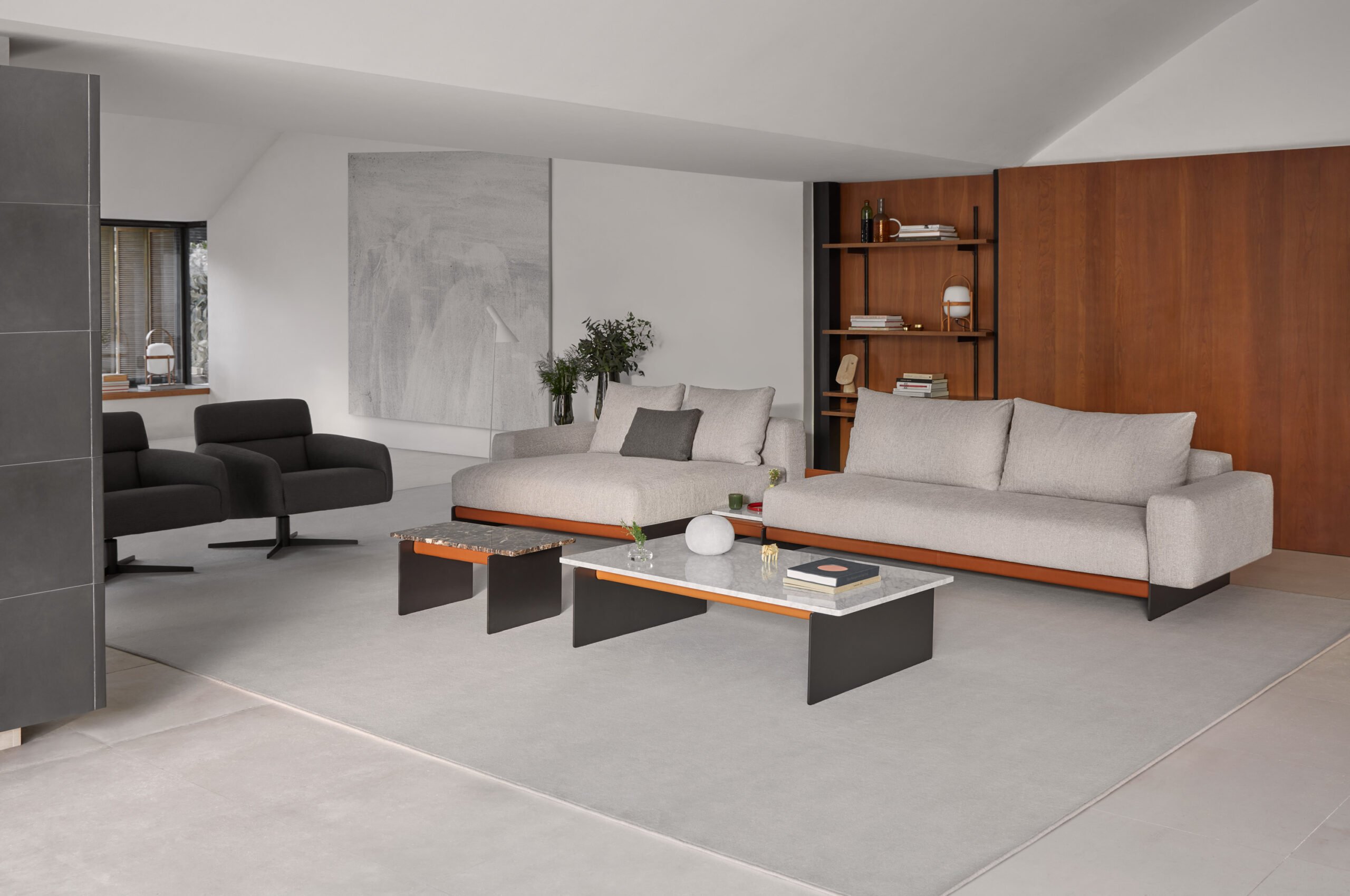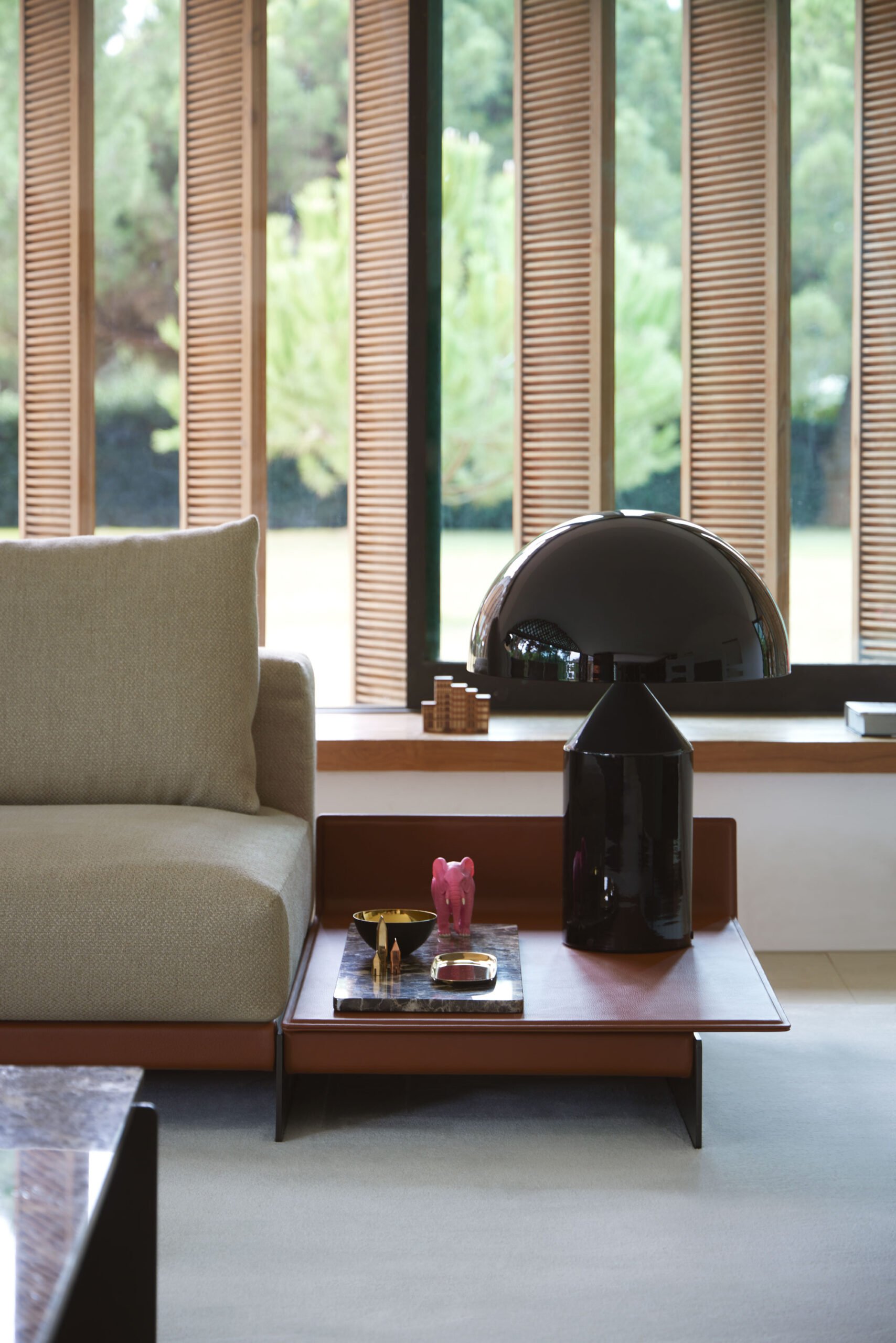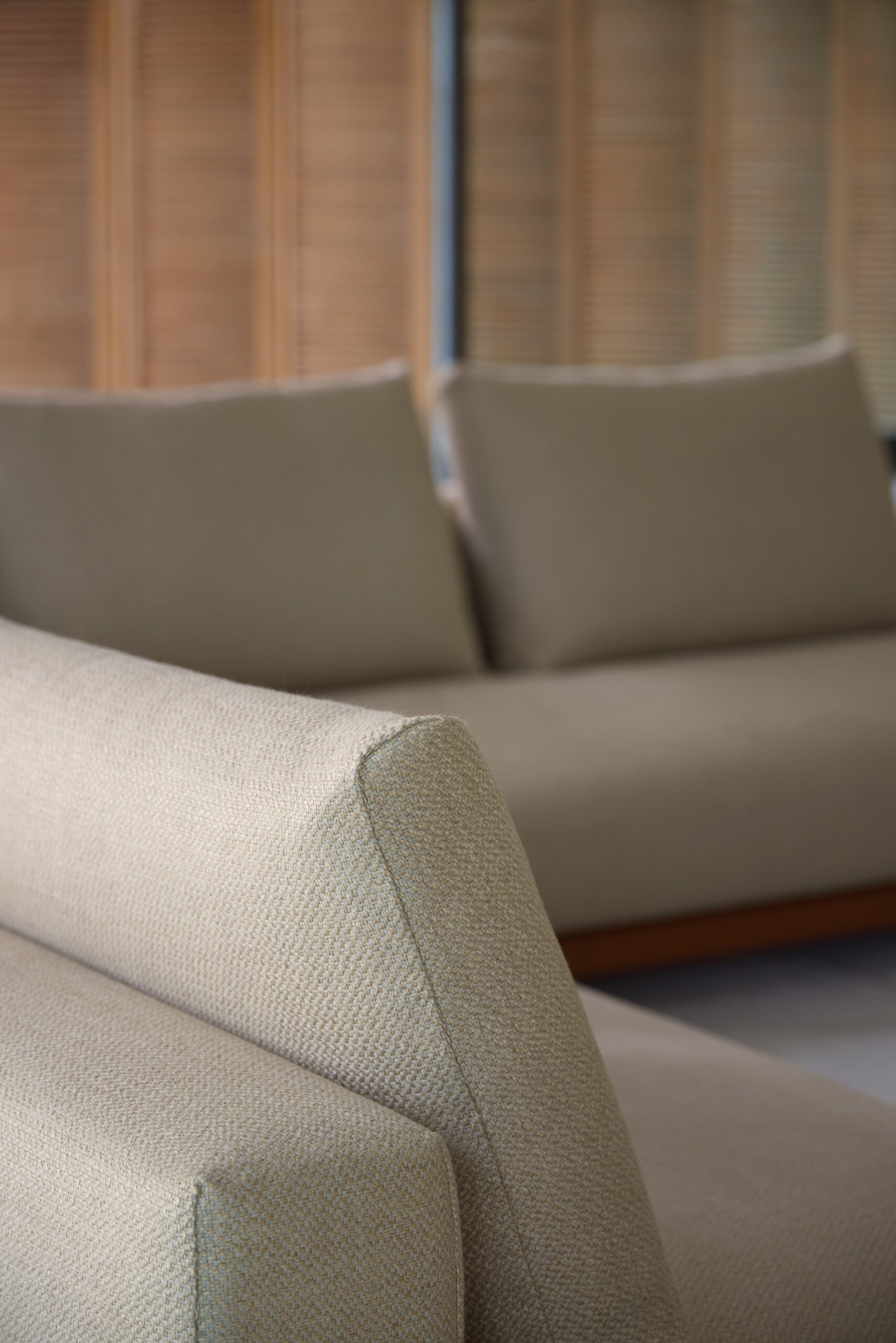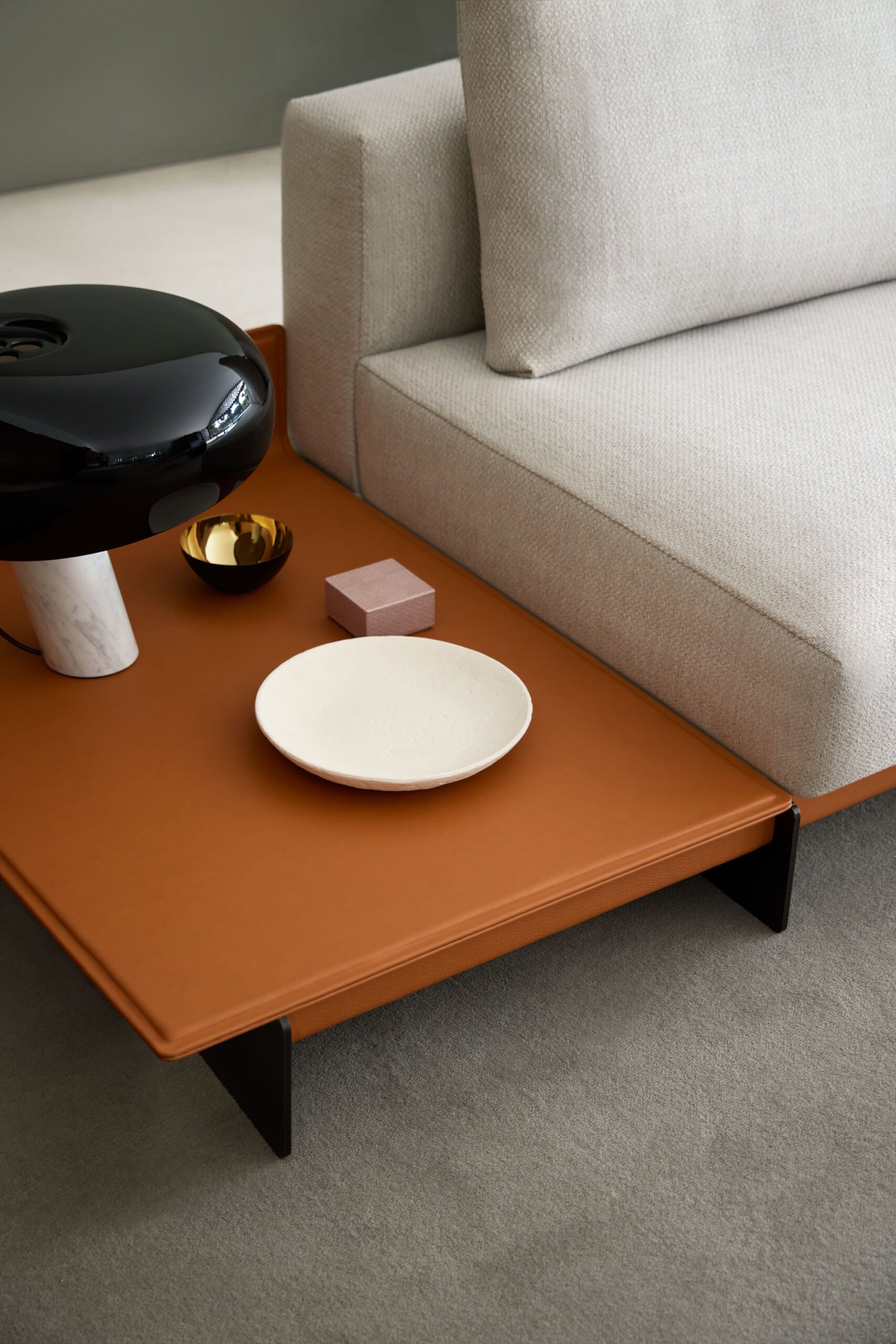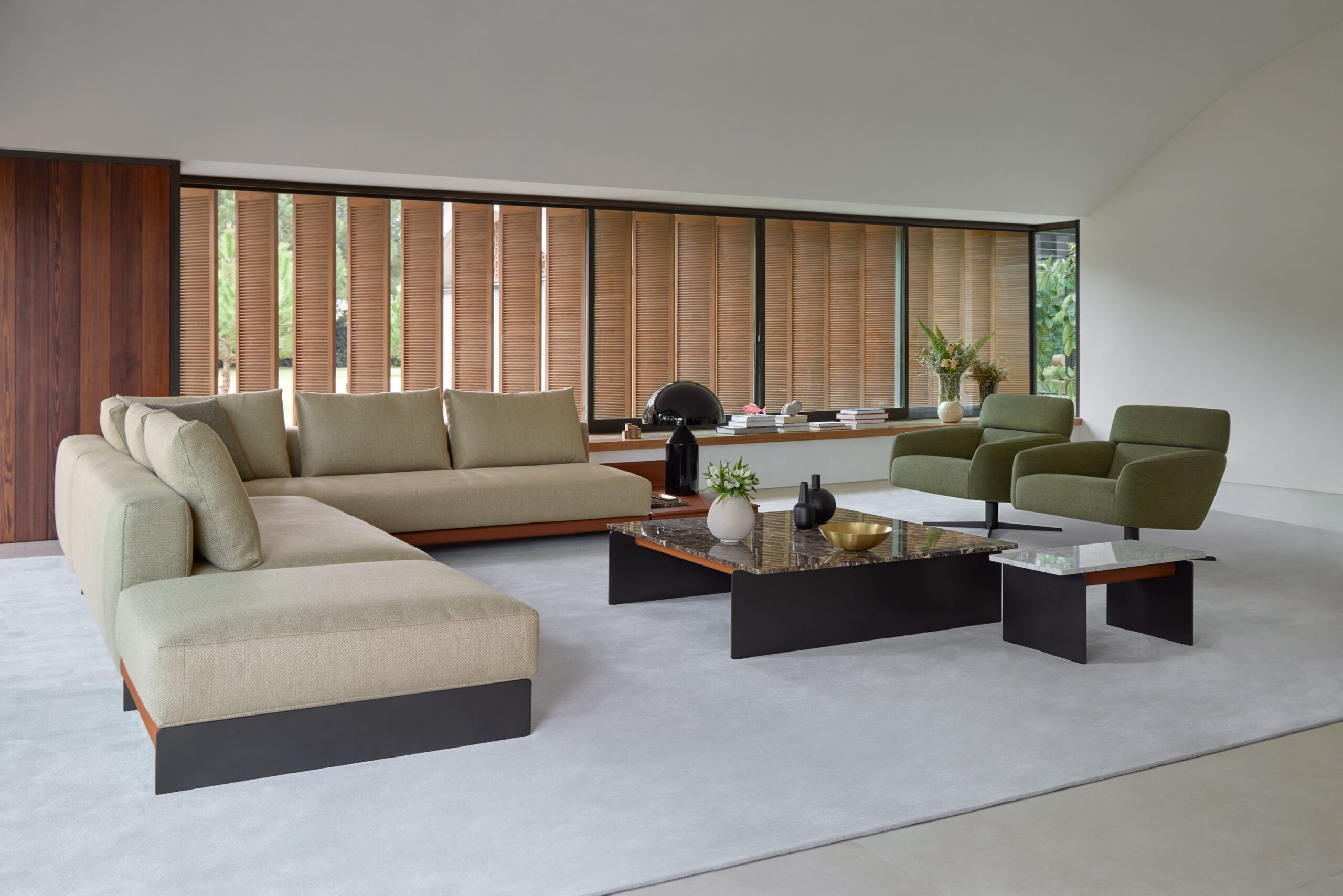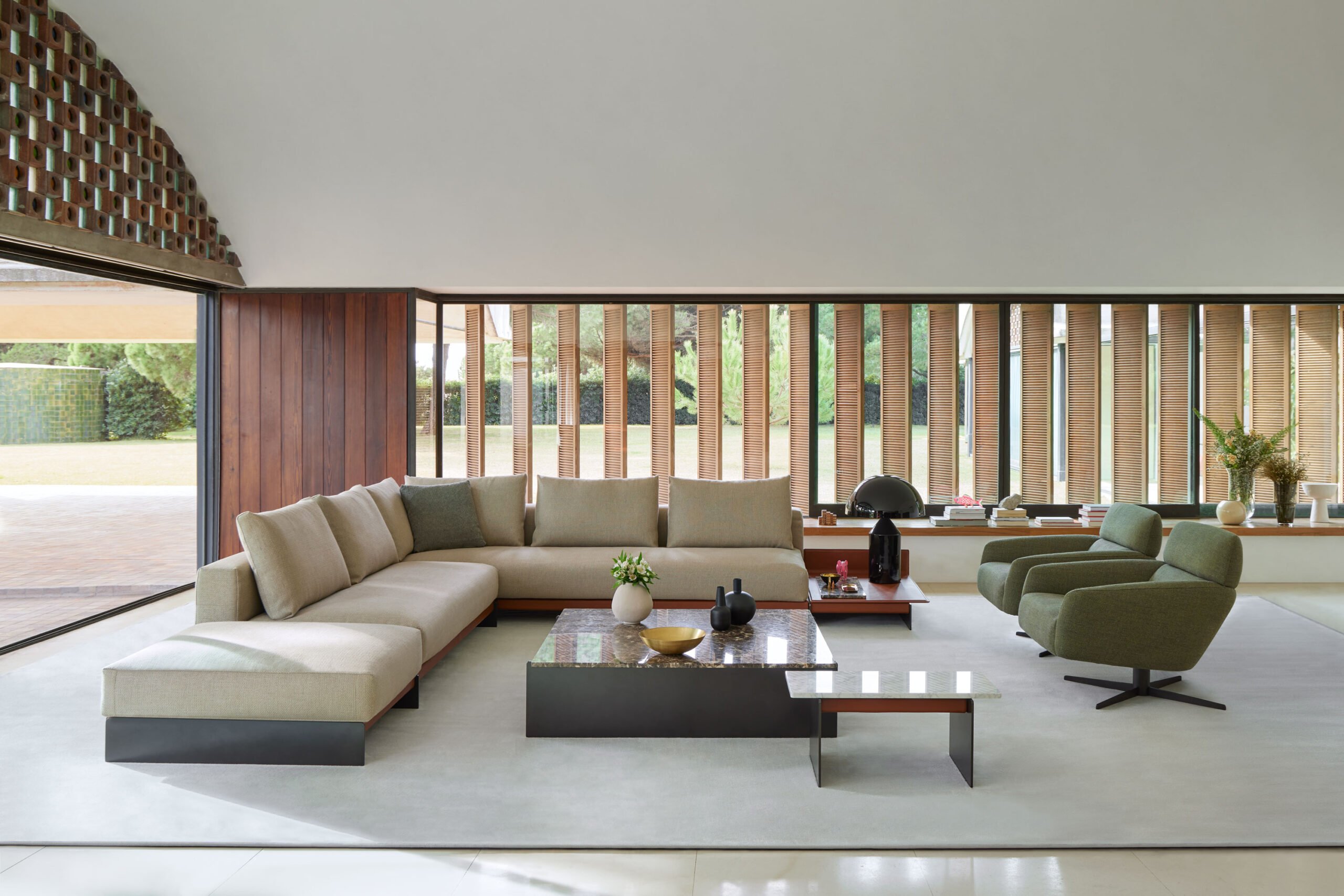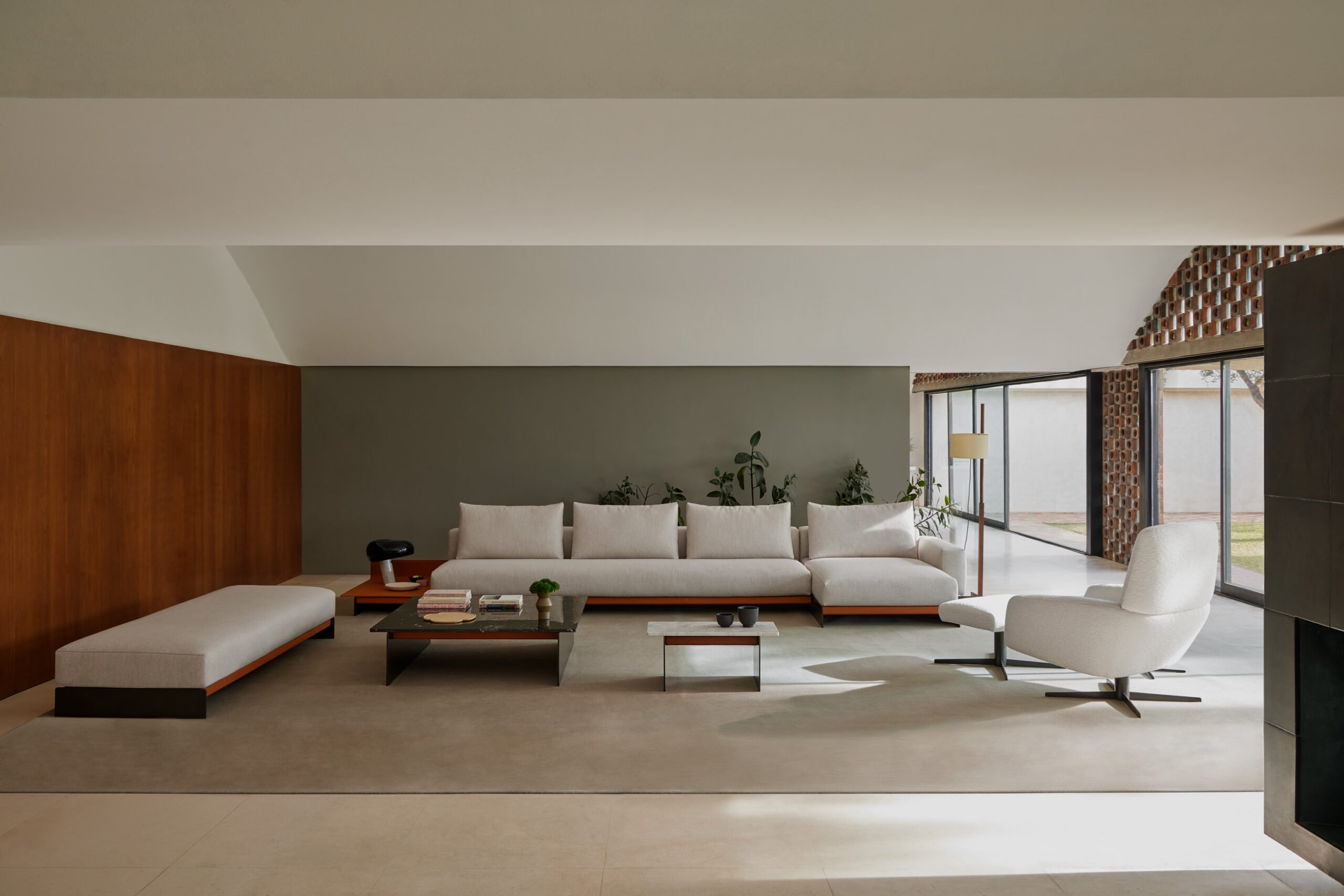 The Sledd system originates from a quiet but compelling design, built with pure geometric volumes that give it an elegant architectural look.
The armrest, the backrest and the seat are interspersed and displaced in height in this unique sofa that remains true to the principles of simplicity in its design.
One of the characteristic elements that best explains Sledd's design philosophy is its base, made up of a piece reminiscent of the underside of a skate, very subtle from the front and very bold from the side.
The finishes of the base, the tables and accessories are in leather and allow Sledd to be a sofa system that contributes to improving the space in various types of interiors.
The elements that comprise this system allow the creation of a multitude of compositions with three different width modulations, as well as ottomans, side tables and chaise-longues of different widths.
DESIGNED BY MARIO RUIZ
Description

SLEDD SYSTEM

The elements of the Sledd system allow you to create multiple compositions. They are built with pure geometric volumes that rest on a base, allowing for different options of leather upholstery on the front. They rest on metal bases in the shape of a skate. The collection allows you to choose between two backrest heights and has two types of headrests: leather, or foam upholstered in fabric. Additionally, the system allows metal tables to be incorporated which are upholstered in leather or lacquered, as well as other marble elements.

Technical specifications

INNER CONSTRUCTION

FOAM HEADREST

see details

see details

see details

see details

see details

see details

see details

Back cushion in polyester fibre and washed, sterilised down.

Seat cushion in different polyurethane foam densities, with surface padding in polyester fibre.

Metal bases with LDPE stops.

Structure covered with flexible cold shaped polyurethane foam and polyester fibre.

Polyurethane foam backrest support.

FEATURES

Removable upholstery in the seat cushion and back cushions.
Wooden frame covered with cold flexible polyurethane foam and polyester fibre.
The front upholstery of the frame can be chosen in leather or upholstery.
Seat cushion made of different densities of polyurethane foam, padded on the surface with polyester fibre. Back cushions filled with polyester fibre, and washed and sterilised down.
Optional headrests in polyurethane foam upholstered in fabric or metal upholstered in leather.
Metallic bases covered in manganese-finish polyester powder paint with LDPE stops.
Two back cushions heights available: Standard (83 cm – 32.68″) or Premium (93 cm – 36.61″).

HEADREST IN LEATHER

see details

see details

see details

see details

see details

see details

see details

Back cushion in polyester fibre and washed, sterilised down.

Seat cushion in different polyurethane foam densities, with surface padding in polyester fibre.

Metal bases with LDPE stops.

Structure covered with flexible cold shaped polyurethane foam and polyester fibre.

Metal backrest support in leather.

BACK CUSHION HEIGHTS