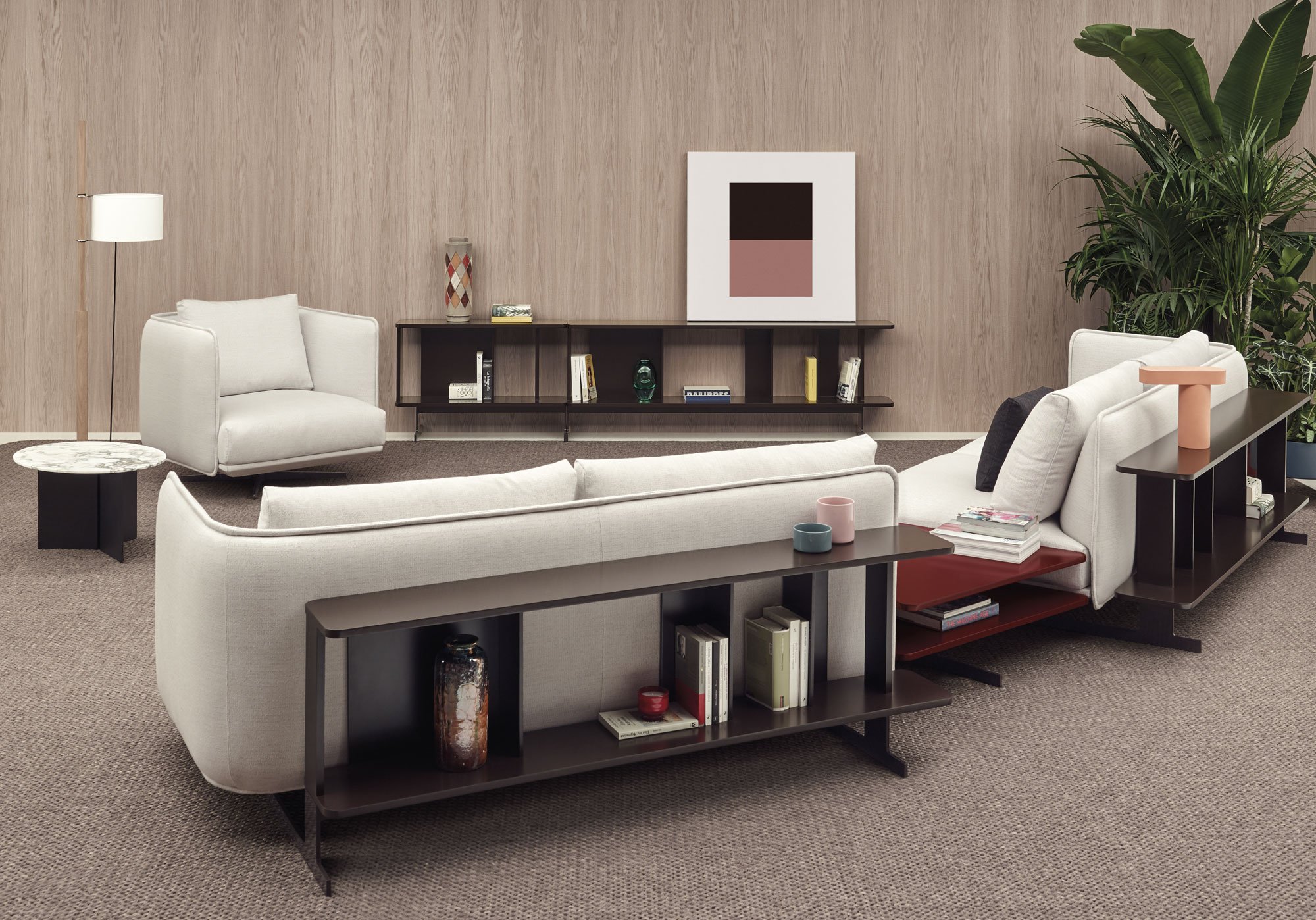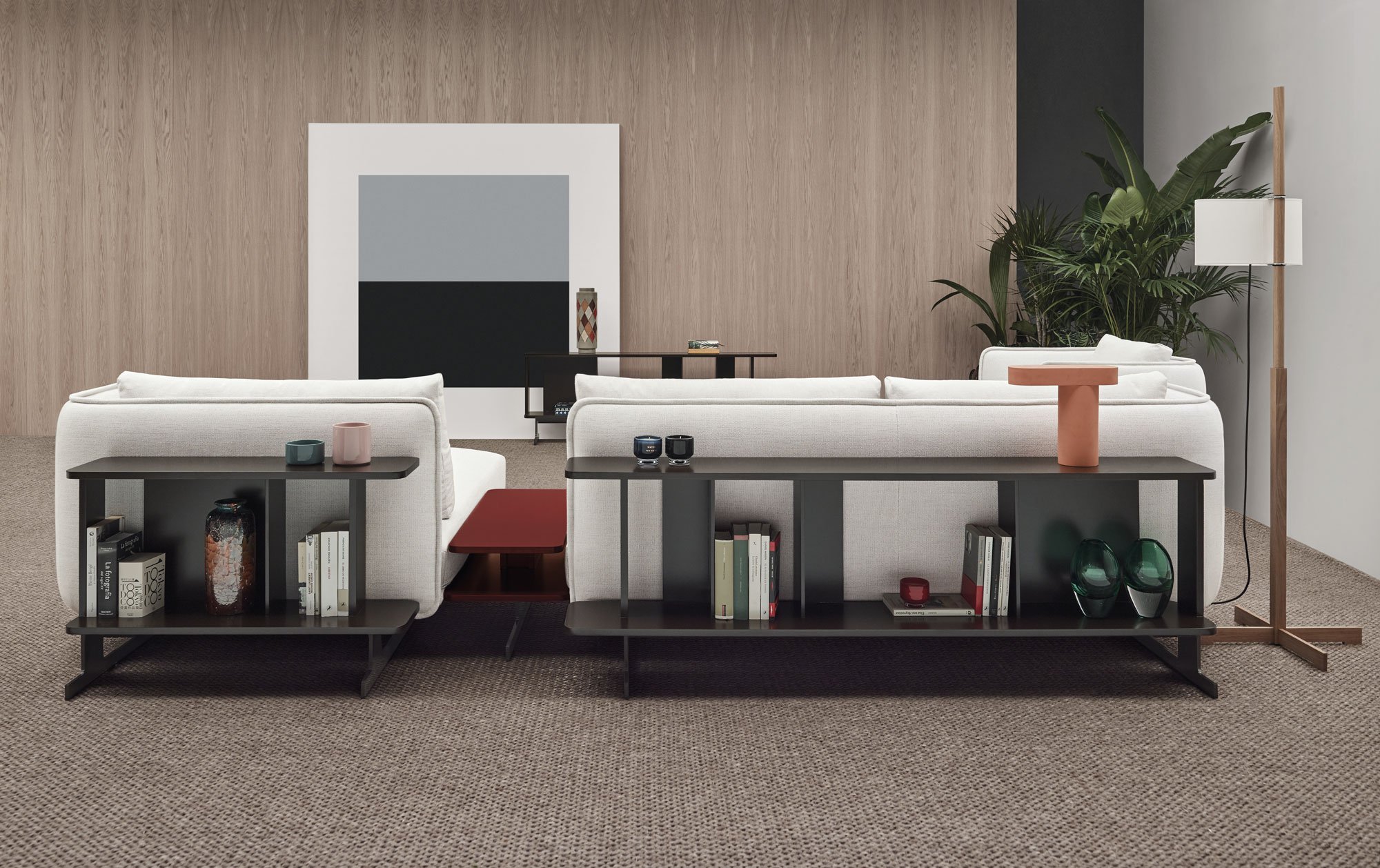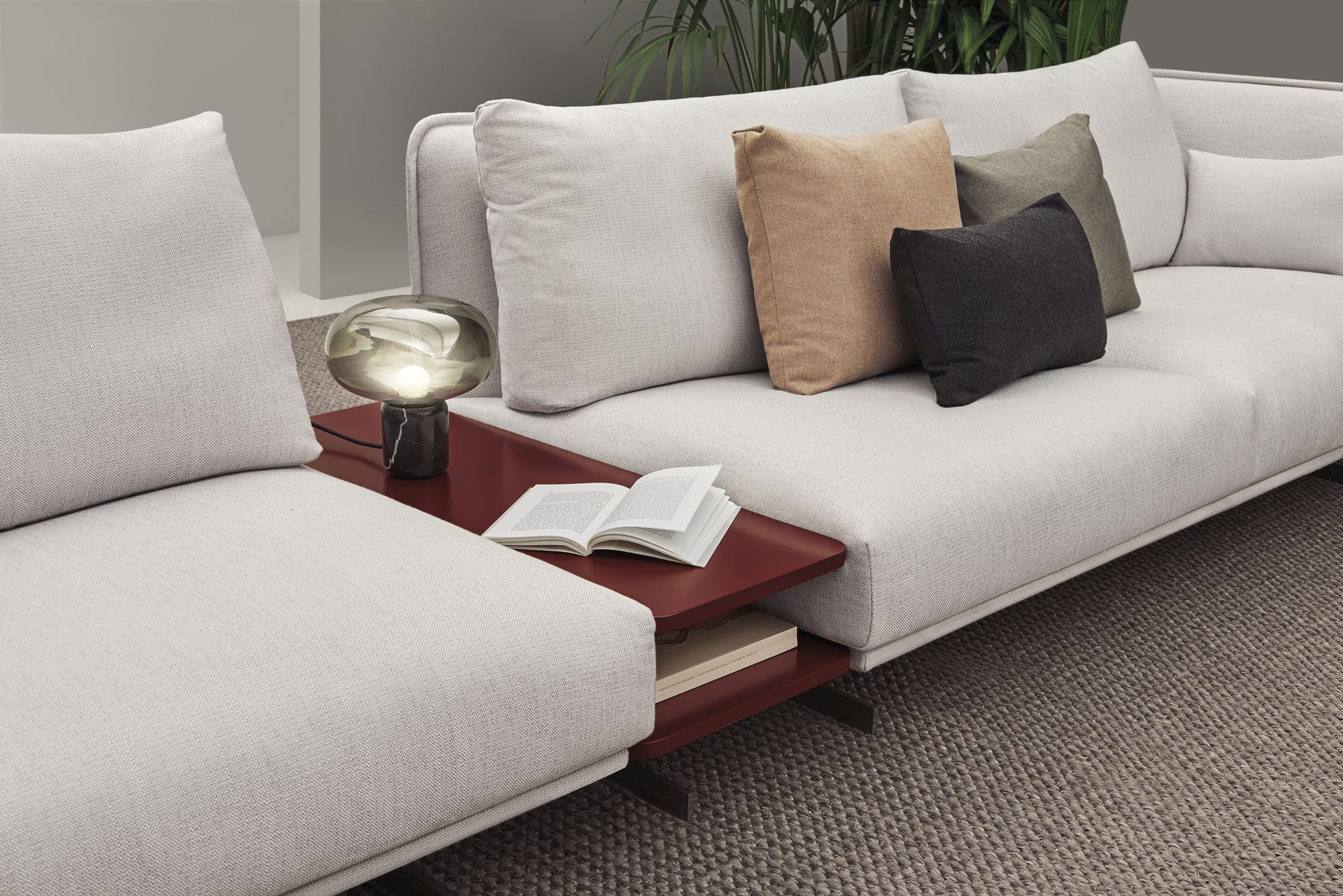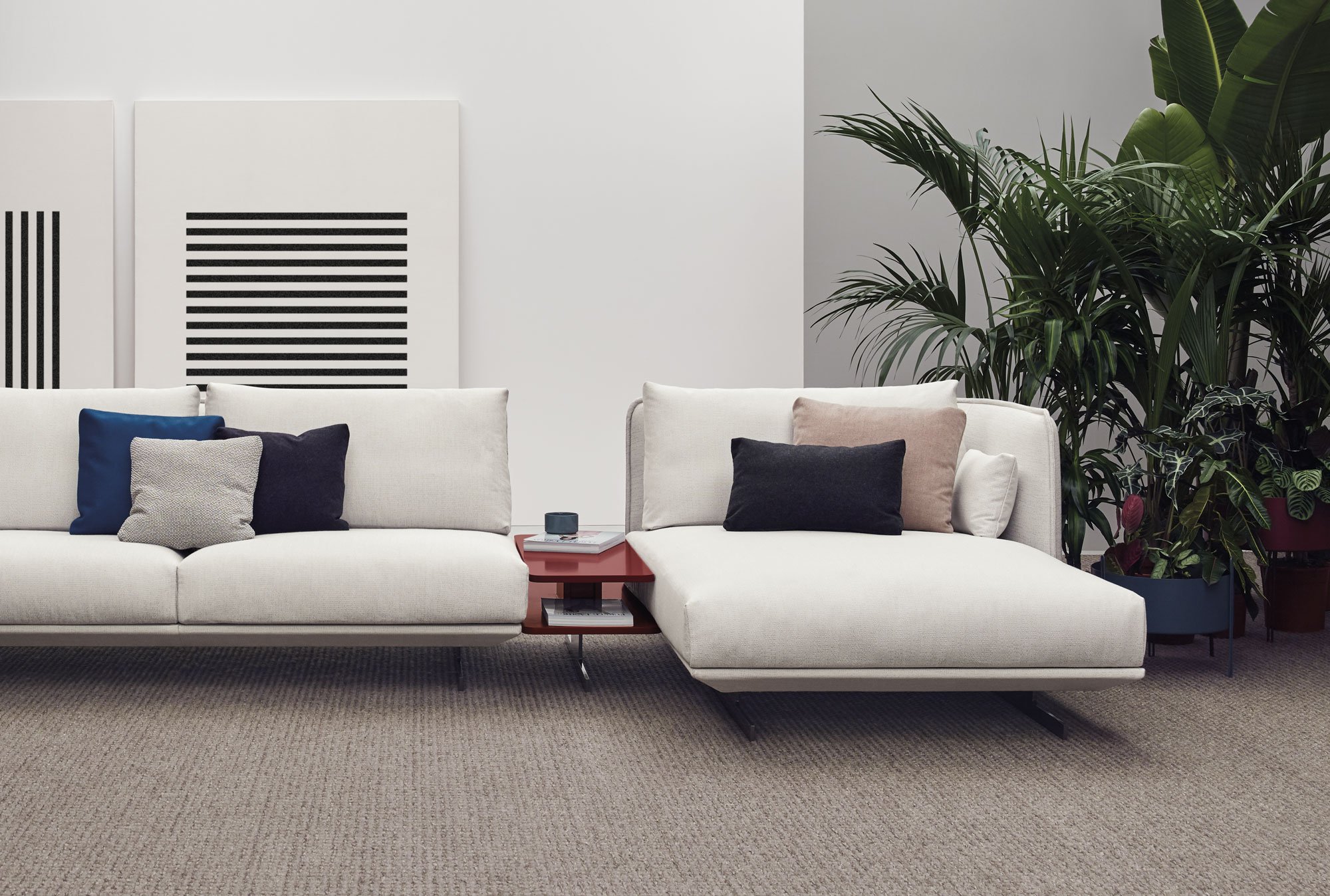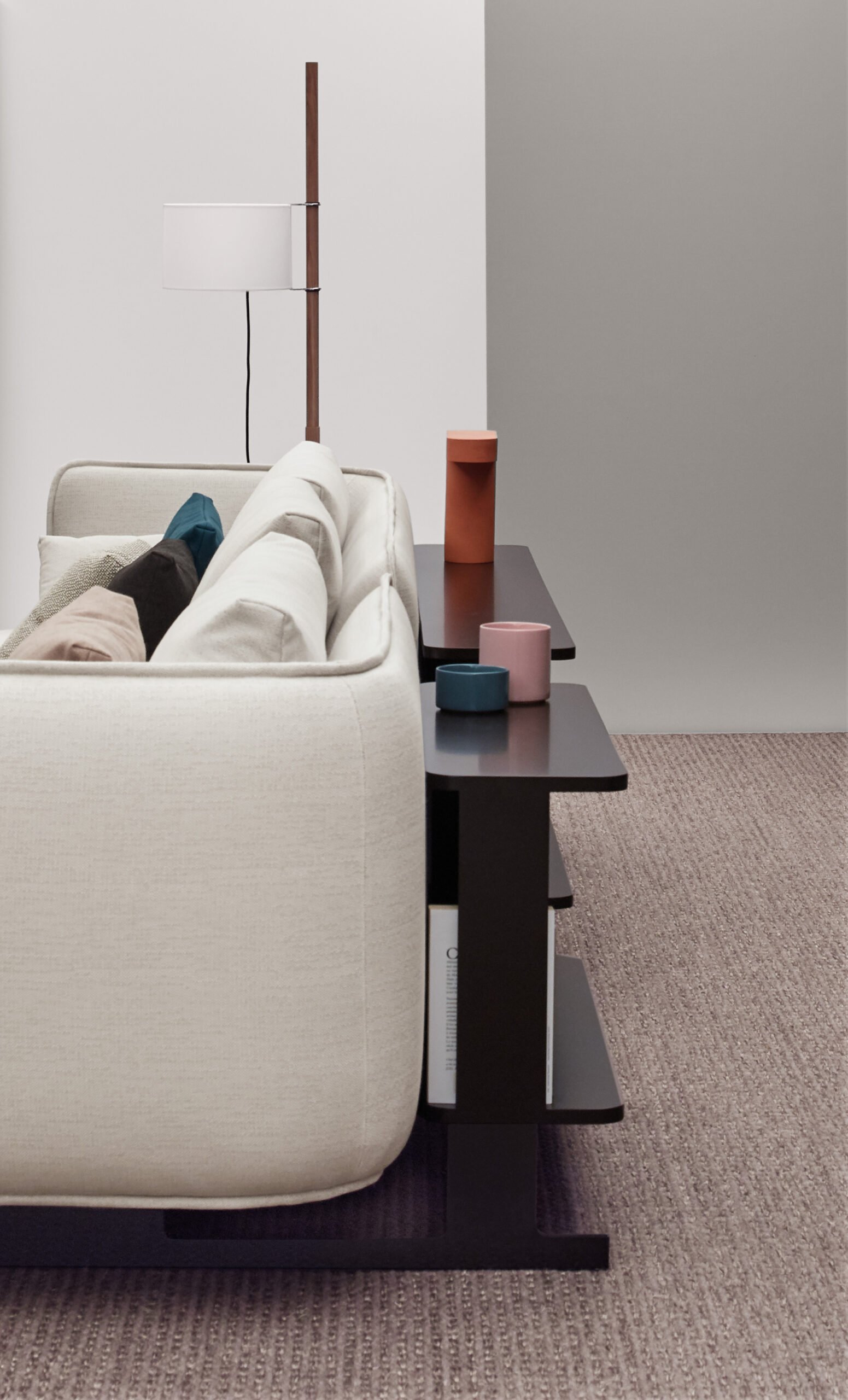 Serene is, above all, versatility and customisation. It is a very complete collection of modular systems, sofas, armchairs, chairs, beds, furniture and desks that give rise to all kinds of configurations to create an ambience of serene and inviting elegance.
A companion to the systems and sofas, the Serene furniture connects to the bases of the seats to serve as a bookshelf, or accompanies them as an independent piece. Its soft-shaped structure, made of walnut wood or natural oak, dark-stained, black or lacquered in different colours, rests on the metal bases it shares with other pieces from the family. A functional element that enriches the flexible nature of the collection.
DESIGNED BY MARIO RUIZ
Description

SERENE FURNITURE

The furniture complements the other Serene pieces and can be integrated with the systems and sofas from the collection. It also works as a stand-alone piece. The wooden structure allows different finishes. It has the same metallic base as the rest of the collection. It is also available in different sizes.

Technical specifications

INNER CONSTRUCTION

see details

see details

Metal bases with LDPE stops.

FEATURES

Freestanding sideboard in various dimensions.
Structure made of wood.
Finishes in American walnut, natural oak, dark stained oak, black oak or lacquered in different colours.
Bases in metal coated in manganese colour polyester powder paint. LDPE stops.